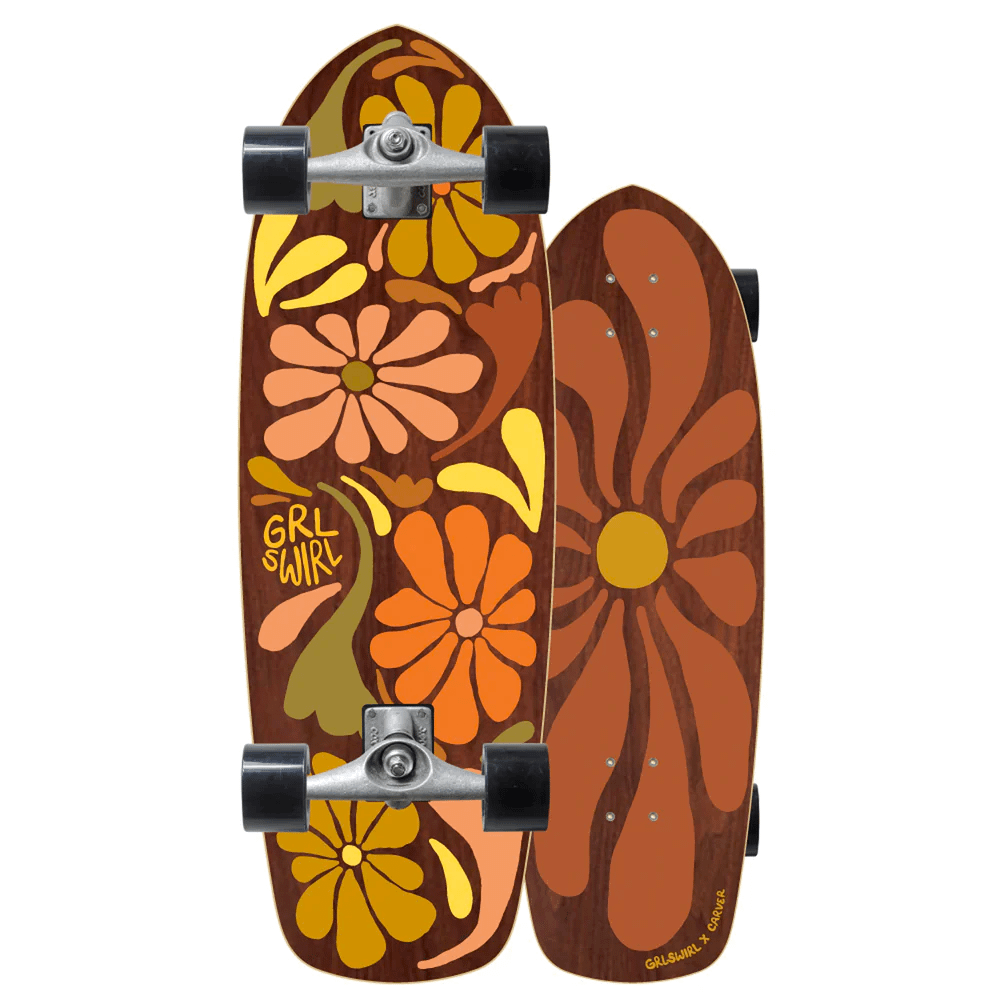 CARVER | GRLSWIRL FLOWER SWIRL, 29.5″ - CX
€399.00
Length: 29.5″ / 74.93 cm
Width: 9.75″ / 24.76 cm
Wheelbase: 16″ / 40.64 cm
Nose: 3" / 7.62 cm
Tail: 6" / 15.24 cm
Weight (deck only): 3 lb / 1.35 kg

Introducing the highly anticipated 2022 Carver Surfskate public release. A refined and upgraded collection of Surfskates that raise the bar on premium quality skate products.

The GRLSWIRL Flower Swirl CX 29.5″ comes equipped with Carver's hybrid surf and skate truck – the CX System. A lightweight standard RKP (Reverse King Pin) hanger and base, engineered with a patented geometry that squeezes every bit of turn and pumps from its simple design. That means that you can pump this truck like a C7, but it lands airs and rides fakie with more stability. This opens up aerial manoeuvres and keys in with the latest progression of airs in surfing. This original Carver design is quickly becoming the most popular surfskate truck in the world.