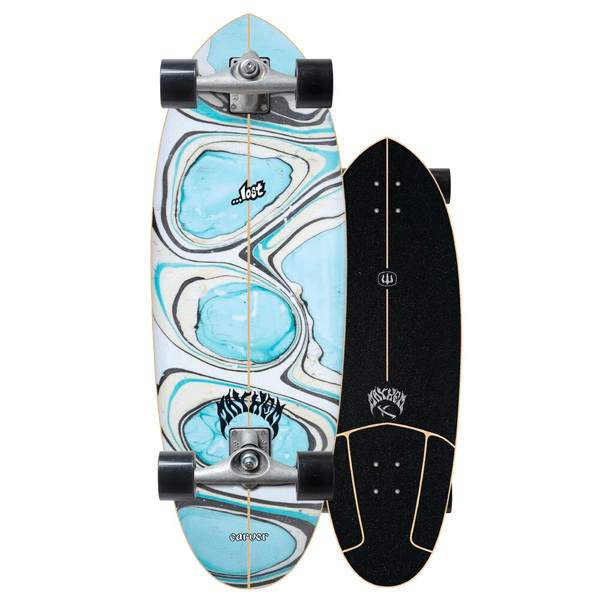 CARVER | LOST QUIVER KILLER, 32" - CX
€365.00
Length: 32″ / 81.28 cm
Width: 10″ / 25.4 cm
Wheelbase: 18″ / 45.72 cm
Nose: 3" / 7.62 cm
Tail: 6" / 15.24 cm
Weight (deck only): 3.3 lb / 1.5 kg

A hybrid groveler designed to take on everything from steep hill fun to a thirsty market run, the Son of Cobra cranked up the color to bring his unique technique to this iconic model. The name says it all: just one and you're done.

All ...Lost boards contain an exclusive "Progressive Rocker" concave through the length of the board. This Progressive Rocker concave is closely related to surfboard construction allowing for a reactive and performance based pump feature while skating.