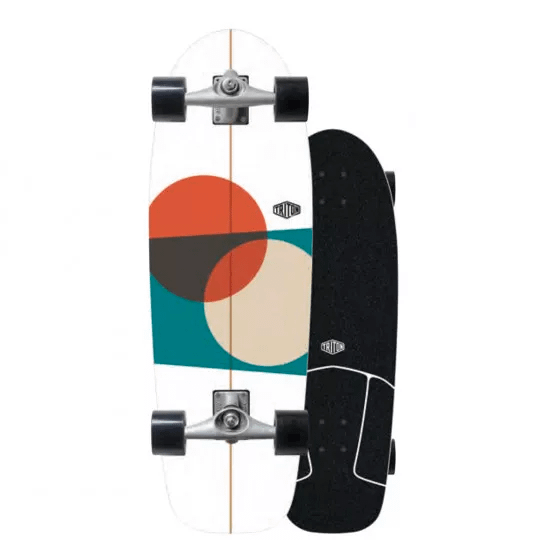 CARVER | TRITON TIDAL, 30.5" - CX
€239.00
Length: 30.5″ / 77.47 cm
Width: 9.75″ / 24.76 cm
Wheelbase: 16.5″ / 41.91 cm
Nose: 3" / 12.7 cm
Tail: 6" / 15.24 cm
Weight (deck only): 3.3 lb / 1.5 kg

Unlike the other TRITONs, the TIDAL 30.5″ has a wide and rounded toe, which allows for better support for the front foot. The shape of this surkskate is reminiscent of the decks of the 80s.

Featuring the famous Carver CX trucks with reverse axles for a responsive and precise surfboard feel; the series also features fast and grippy 68mm Carver Roundhouse wheels and a 7-ply maple bridge; each the result of 25 years of commitment to unique design and durability. The CX truck is a hybrid between a surfboard and a skateboard truck; it is edgier and lighter, offering more responsiveness and grip for short, powerful turns.

This truck allows you to perform aerobatics with an excellent landing; pick up speed with control and pump to go forward like on the C7 truck thanks to its inverted axis system.